How to get free backlinks
How to get free backlinks in 2021
We all want to get free backlinks to improve our website position in the search engines and generate more traffic.
Here is some helpful tips and information you use you for your own website without the cost of expensive search engine optimisation companies.
There is no such thing as free backlinking. Instead, there are different techniques that produce free backlinking for your site. Getting free backlinking for your site does not mean you will pay for inbound links without value. Instead, you only pay for these backlinks with your time and effort.
When you are able to get free backlinks from the right websites, you will be able to get more out of your website. This will allow you to generate more traffic to your site and ultimately generate more sales. This is a great way to make money using your website. However, you need to ensure that you can really drive traffic to your website so that you can have the success that you want.
One technique to generate traffic is by writing guest articles for other websites. You do not have to worry about writing an article on your site since the other website will provide content for you to include on your own site. This is a great way to get targeted backlinking for your site.
It is important to note that guest posts should not be submitted to directories. This is because the target website does not want to be drowned in directories. You should only submit guest posts to authority websites that have high PR. You do not want to get banned from the search engines for doing this. The search engines will take care of this by flagging the site. This will not help your ranking at all.
Another way to get free back links is through forums. You should post on the forum related to the niche that you are in. This is because forum users are generally interested in topics related to their niche. Therefore, they will likely share the link to your site with other members of the forum community.
You can also use blogs as well as websites in your quest to get free back links. You should also make sure that the blog or website is established and popular. This will increase the chance of people linking to your site.
Another great way to get free back links is through social media. Many people now use social media sites such as Twitter and Facebook to update about their latest accomplishments and news. You should also use social media sites to talk about your niche topic to generate traffic to your site. You should try to post links to your site every time you post on a social media site. You can easily do this by taking advantage of Google's "share button" functionality whenever you post a status message.
Knowing how to get free backlinks is a very good thing for any Internet marketer to know. When you are able to get backlinks quickly and efficiently, then you can save yourself quite a bit of money. The important thing is to remember that all backlinking strategies should be done in accordance with Search Engine Optimization principles. You can save yourself a lot of time and money if you do it right. It takes some work to get good at, but once you master it, the sky is really the limit for what you can do.
Generating backlinks for your website is not something you should take lightly, as they are vital to the success of any online business. There is no point in building a huge list of email addresses for your list, unless you intend on sending them stuff. That kind of list is best kept for your own e-mails, where you will send your opt-in E-Books or other newsletters. However, when you have something for the rest of the world to read, like an article or blog post, this can generate lots of free traffic for your site. Back links are what make the difference, and it is essential that you know how to get them quickly and effectively.
How to get free backlinks can be gained by using different types of methods. For example, social networking sites such as Twitter, Facebook and Digg offer you the chance to network with others. You can create backlinks to your own website through these sites, which will appear on the public Internet. This can be a great way of attracting free traffic, but you must remember that if you give out your e-mail address, then you need to make sure that you don't end up spamming anyone's inbox. If you do this, then you'll lose any chance of gaining free backlinks.
Another popular method to get backlinks involves posting comments on blogs and websites. This is a good way of getting people to notice your website, as it looks like you have some knowledge about the subject, which can in itself help to promote your site. If you can leave a relevant comment, then chances are that other bloggers will follow your link and put a link back to your site, which can boost your position considerably.
FREE BACKLINK LIST
Now its time to get some free backlinks for your website. I have provided a comprehensive list of website resources and free blogging sites where you can generate backlinks to improve your rankings and overall authority in the search engines.
Here's where you can generate over 40 high authority backlinks
The following websites are all classed high authority sites. They have a combined 9,542,326,959 organic search visits every month as per  (ahrefs.com).
Anyone is able to create these free backlinks to drive traffic, protect your brand and build free links without spending a single dollar in marketing costs.
This list is seriously tuned, all with high SEO metrics and including sites we use ourselves.
So, time to get free backlinks!
Social Media Websites List: 5 Free Backlinks Here!

Social Media Websites are some of the highest traffic sites on the internet.
Image Sharing Sites List: 6 Free Backlinks Right Here!

Imgur is an online image sharing platform where you can search for different images, videos, memes, GIFs and many more
Blogging Sites List: 6 Free Backlinks Right Here!
Micro blogging sites or otherwise known as "Web 2.0" sites are a great source of free backlinks.
Video Sharing Sites List: 4 Free Backlinks Right Here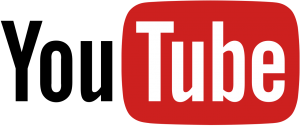 Video content is another way to create free backlinks. You might be thinking "Well I don't have any videos?"
If you don't then there is no problem. You can create a profile to collect your free backlink and share videos from other users. That's your link!
Information Sharing Sites List: 5 Free Backlinks Right Here!
These sites will give you free backlinks when you sharing your knowledge with other users. Complete the full bio on each site, most allow links to some of your social media profiles also.

Quora is a site that provides questions and answers that are moderated by the community. You can ask, answer and now share and interact (in form of "spaces") in this platform.
Reddit is another one of these sites that brands itself as the "frontpage of the internet". This is a social news aggregation, web content rating, and forum website. Users can submit different kinds of content and people can rate and discuss. There are specific boards called "subreddits" where posts are organised.
Document Sharing Sites List: 3 Free Backlinks Right Here!
Almost every business will have a collection of sharable documents, but many don't even realise it! Build links on these profiles uploading your pdf menu, product brochures, and infographics!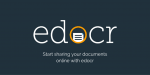 eDocr is an online digital library platform. It hosts millions of varying content from documents, e-books, brochures, infographics and a lot more.
Social Bookmarking Sites List: 11 Free Backlinks Right Here!
Using a social bookmarking site will allow you to share curated links to pages or submit an RSS feed of your blog posts. Make sure your content valuable so it will build up followers and subscribers.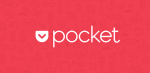 Could All These Backlinks Actually Be Free?
Building solid backlink profile for your website or blog is a fantastic way to boost your rankings in the search engines and drive more traffic to your website, and also a powerful way to promote the content you write. When it comes down to the value of the free backlinks in our list, you get out what you put in. So when we say free, they won't cost you any money. However, they will take time to register and add all your business information. Backlink building is a time consuming process so you may want to look to a freelance service and have someone do this task for you at a low cost. But if you have the time on your hands then this is a sure way to promote your website or services without the need for spending large amounts of money of digital marketing or search engine optimisation companies (SEO)